Kia ora and welcome!
Welcome to our quarterly Museum newsletter to keep you up to date with what is happening at Russell Museum Te Whare Taonga o Kororāreka.
The last quarter has been a wonderful change welcoming our manuhiri (visitors) from overseas back to the Museum. We've seen a strong growth in visitors from Australia, followed by good numbers of visitors from the UK, particularly since the start of November. October was also a good month due to the school holidays and Labour weekend so we enjoyed meeting plenty of visitors from Auckland and around the rest of the country.
We look forward to welcoming you over Christmas Holidays and encourage you to bring your friends along to visit too.
Collection Curiosities
Do Whales have hears? Yes they do and are specifically designed to hear under water and to navigate the ocean, find food and communicate with other whales.
Depending on the species, they use either loud low pitched moans and whines or high pitched clicks and whistles.
They also use "Echolocation" techniques which allows the whale to bounce off objects in the environment, for example how far away the object is, how fast it is moving and how large. From this they can actually work out if the object is a predator, food, or an inanimate object. Echolocation is very important when it is dark. An ear infection which may limit the use of echolocation may be one reason why whales strand on beaches.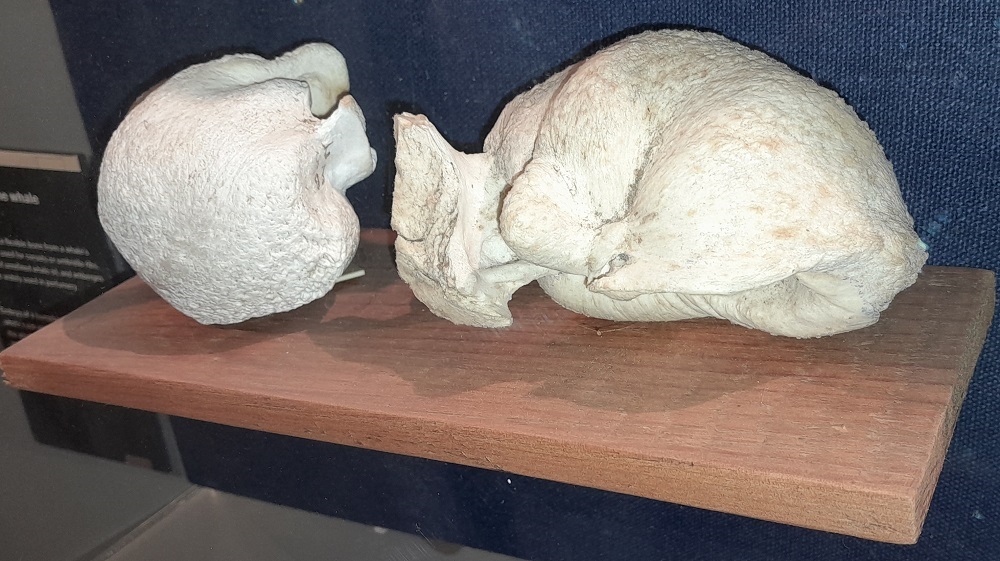 Whales and dolphins had land based ancestors that made their way into the ocean millions of years ago. So why can't we hear underwater? We can but not well. Our ears are designed for hearing in air whereas whales had to make the transition modifying their ears so they could clearly hear sounds underwater and where they were coming from. So while marine mammals still have many of the same ear parts as humans do, they have been modified to enable them to function in the ocean.
A fossilised eardrum has been listed for sale at $US600 – a strange collector's piece! Another carved eardrum has been listed for sale $2,500 in Juneau, Alaska. These whaledrums are one of the fascinating item which are part of our collection.
Reference : www.whalefacts.org/do-whales-have-ears
Christmas shopping locally
We have a lot of new stock in the shop for Christmas and like many local businesses, we'd love to see you shop locally. We specialise in educational gifts with a wide range of children's toys and history books on Taitokerau History as well as a range of other gifts, jewellery and pounamu (greenstone) available for you to chose from.
Annual Report
The last financial year results, which runs from July 2021-June 2022, unfortunately reflects the situation we found ourselves in with the COVID19 lockdowns. However our Annual report, provides much more information what we have been up to over the year so please
download a copy
and have a read.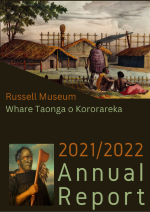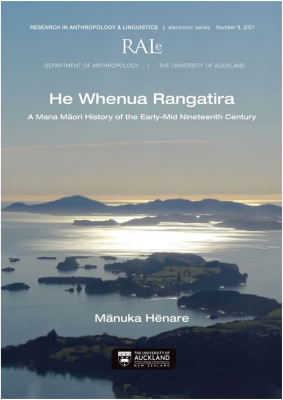 Book review
Brad Mercer has delved into the new book from Dr Mānuka Hēnare. It is is last book as he died at the beginning of this year and very much his legacy. It is a lengthy tome, it is not the sort of book to read sitting by the pool! But for anyone interested in the pre-colonial history of Māori who were operating a successful economy at the turn of the 1800, this is a great resource and invaluable reference. Not many books were printed so the price is quite steep at $73 per copy but it goes a long way to setting right that one-sided and Euro-centric view of the history of Aotearoa/New Zealand. An excellent reference book for those wanting to know about the early economy in the Bay of Islands. The full review can be
read here
.
We wish you the very best Christmas and a Happy New Year – Hari Kirihimete a nga mihi o te Tau Hau!
The staff and Trusteees of Russell Museum, Te Whare Taonga o Kororāreka