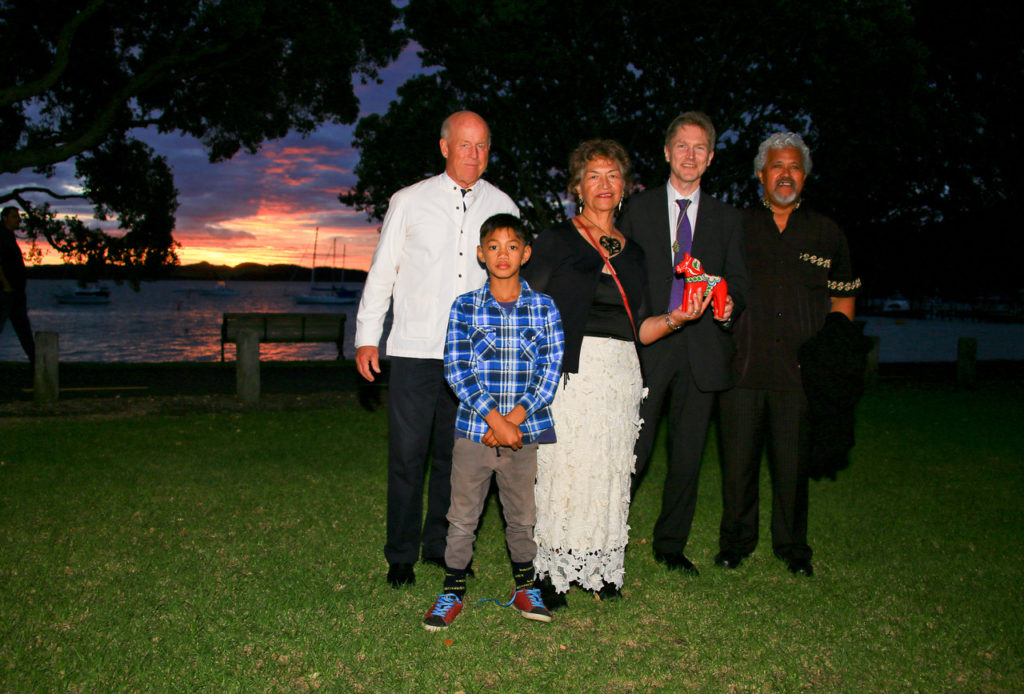 An important and startling new piece of Bay of Islands history was revealed at a Russell Museum Exhibition opening recently for the opening of Paradise Lost, an exhibition looking at the life and achievements of the distinguished 18th c Swedish botanist Daniel Solander. In the speeches that followed master carver and kaumatua, Te Warahi Hetaraka revealed that his famous tupuna, the Ngare Raumati rangatira Te Koukou, had been shot through the thigh by Solander.
The shooting took place in 1769. It happened on Motuarohia, Roberton Island, shortly after Captain James Cook had brought The Endeavour into the Bay on that famous voyage of discovery 250 years ago. Solander was one of the chief scientists on board.
Surprisingly, there was no further violence in the Bay after Te Koukou's wounding, nor any apparent attempts at retribution against the British during the ship's stay. It's believed that the Tahitian high priest, master navigator and translator,Tupaia, who was also on board Endeavour, acted as a peacemaker. Two of Te Koukou's personal ornaments, a heru, or comb, and rei puta niho pendant were gifted to Tupaia by Te Koukou.. They later found their way into Captain Cook's collection of artefacts now in the British Museum in London. Tupaia sadly didn't make it home again, he died in modern day Jakarta and his belongings may have ended up going to Captain Cook and eventually into the British Museum collection.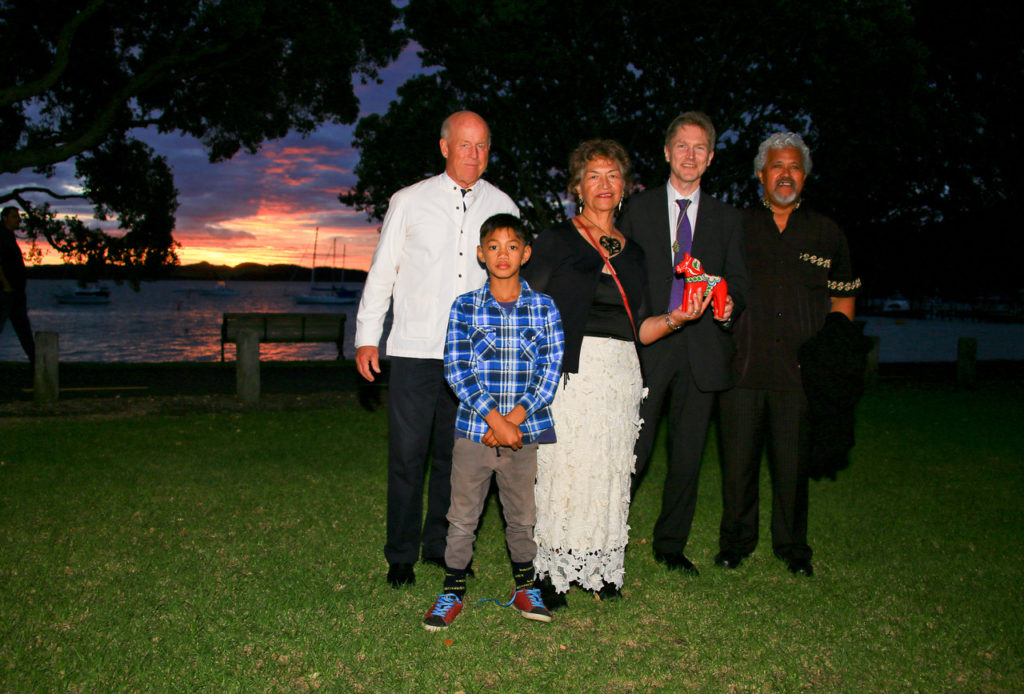 Te Warahi Hetaraka spoke directly to Herr Grudemo, reciting the ancient chant Tuia to highlight the need to work to heal wounds; Tupaia back then, and the two of them today. He spoke feelingly of the need for what he called tuia, the binding together of different communities into one entity. A traditional Swedish gift was presented and local kaumataua Arapeta Hamilton responded in kind with a piece of pounamu.
Kororāreka Marae Chairperson, Debbie Rewiri, says Te Koukou's story coming out was a remarkable moment for her, for two very different reasons. First, it happened on her home marae, and then, only last winter she had been in London in connection with a quite different Māori historical investigation and had not only managed to see Te Koukou's heru and pendant but she got to hold the latter in her hands. "We saw three similar rei puta held at the museum The opportunity to physically touch and hold these precious historical taonga was an awesome experience and felt 'other worldly', however I kept being drawn back to one in particular as it felt like 'the one'!"
The official party then went in to tour the very impressive exhibition, Paradise Lost, The Legacy Of Daniel Solander, in which ten New Zealand artists reflect on the life and many achievements of this remarkable man: a noted botanist, traveller and early cross cultural exponent. His contribution to botany and taxonomy cannot be underestimated and his name still lives on in New Zealand in 6 different plants with the suffixes Solandri and Solanderi.
The exhibition, which has transferred direct from Wellington to Russell Museum runs every day until May 19th before going on to tour other parts of New Zealand and Australia before finishing up in Sweden. So get along before it closes.