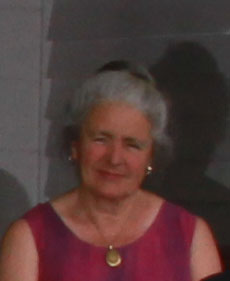 Trustees
Heather Lindauer QSM - joined the Trust Board in 2009
Heather is welcomed back to Russell Museum, this time as a Trustee. Formally Russell Museum's curator for over twenty years, Heather took over the position from Marie King, our founding curator. Heather stepped down as curator in 2008.
Recognized for her long time community service with the museum, as a teacher, a volunteer with the Order of St John, as an Anglican minister and a Justice of the Peace, Heather was awarded a Queen's Service Medal in 2008.
Heather brings numerous skills to the Board, amongst them her vast knowledge of history of the Bay of Islands and Russell as well as her experience as a curator.
Heather acknowedges her interest in history and heritage, understanding how Museum's operate and a willingness to share her knowledge of being a curator for over twenty years as motivating her work as a trustee.